Seit November 2013 befindet sich mein Atelier im Gutshof Glanegg bei Salzburg.
Hier entstehen die Figuren und Skultpuren, die Texte, der Gesang – und meine Ölgemälde.
Hier lade ich zu VIP-Tagen für meine Patrons*,  (Friends of my Art), Kunstinteressierte, für Master-Studierenden, Mentoring-KlientInnen,  zu Energetik Art Talks, Special Art Sessions, tiefgehendem Kunsterleben.
Hier ist der Ort der Entwicklung, der Verwandlung und der Performances …
The space of presence.
Herzlich Willkommen in meinem Atelier!
Wer mich besucht, wird auch – special Bonus 🙂  – meinen "Assistenten" Léon kennenlernen.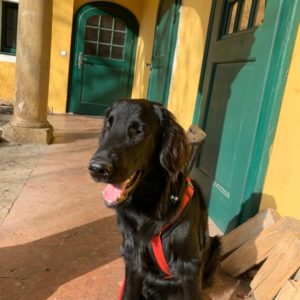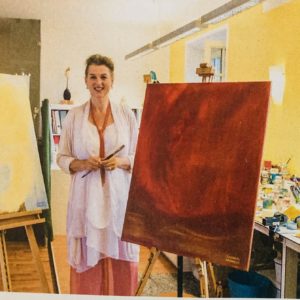 Werde jetzt Friend of my Art on www.patreon.com/SusannaAndreini